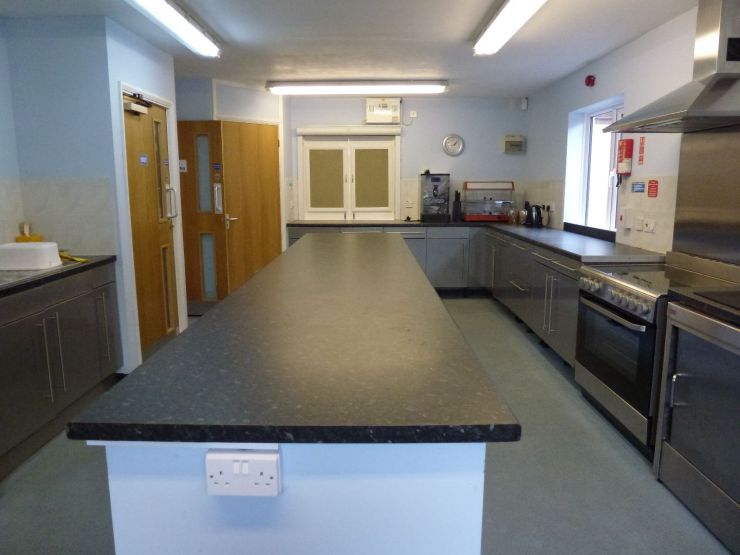 The Kitchen measures 7.4 x 4.1m. Lighting is by fluorescent tube. Heating is by air conditioning (heats, cools, dries)
The kitchen is well stocked – it has cutlery and crockery for 120, including cups, saucers, side plates, soup plates, pudding plates, three sizes of main course plates, jugs, serving dishes, ramekin dishes, etc. etc. Glasses provided include beer, wine, champagne flutes, sherry, hi-ball, and glasses for shorts
The main equipment includes two sinks, commercial sterilising type dishwasher (on a two minute cycle), hot cupboard (for 110 plated meals), worktop hot cupboard, bug catcher, five burner electric cooker with large single oven and cooker hood over, an additional 4 burner ceramic hob, large refrigerator/freezer, kettles, airpots, trays, cooking pots, trolleys, etc. etc.
The Kitchen is fitted with IN and OUT doors, to minimise accidents when handling food.
For fire safety the Kitchen is fitted with fire extinguisher, fire alarm, fire blanket, and an automatic fire shutter operates to the hatch.